so tonight i went exploring with Mike and Luke again to find the caves. It took us a while but we eventually found them when we werent looking for them. Weird. I found the prettiest spot in dexter. Ontop of a high cliff on a giant rock overlooking a waterfall. SOOO pretty. Anways i took

i dont remember what order these went in... so we'll do it by like sections i guess lol

to start off with...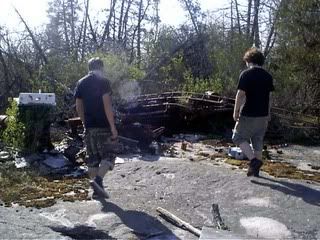 we found a junkpile complete with rusted sink and cans.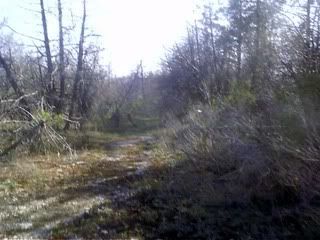 walked through the path through the woods...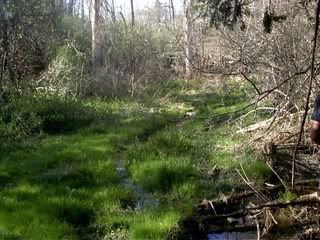 got lost and found a marsh...
then found the caves.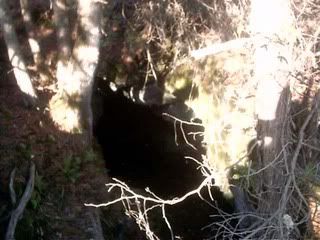 we went in...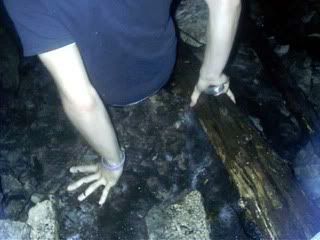 it was slippery. It was 80 out today but there was still ice and snow in there. You could see ur breath. I fell and got muddy lol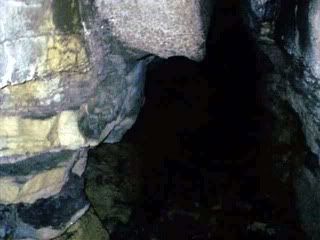 we realized it was really dark...



so we went back to Mike's, grabbed some sodas, matches, and a flashlight and went back out.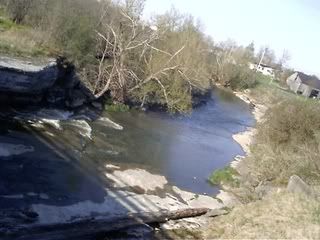 the other side of the bridge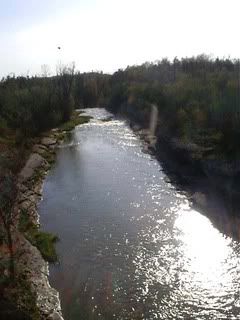 the side of the bridge we explored.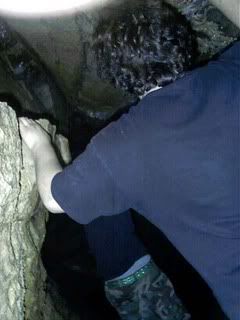 we went back in the caves...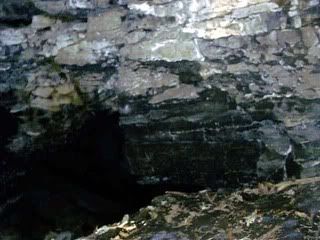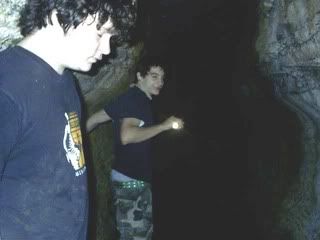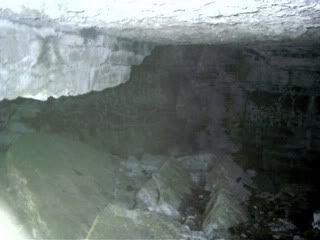 and came to a dead end.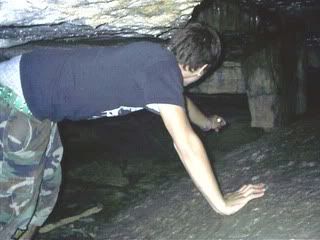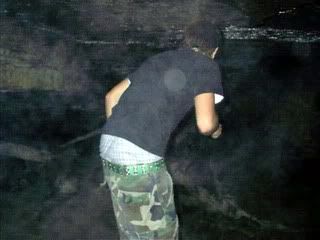 We went walking some more and found another cave.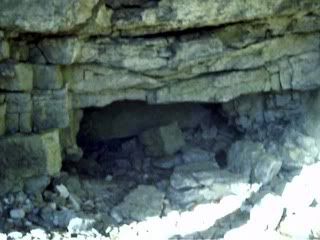 the hole out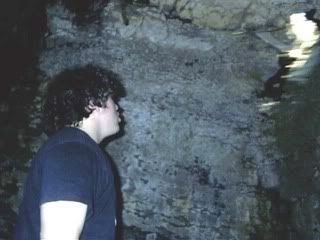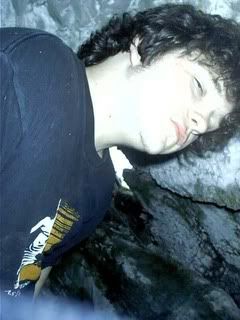 luke in the cave.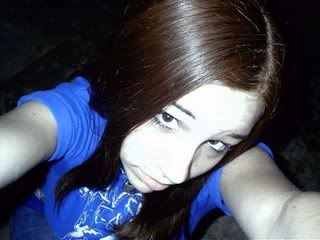 me in the cave.


inside looking out.


sitting in the entrance because it was nice and cool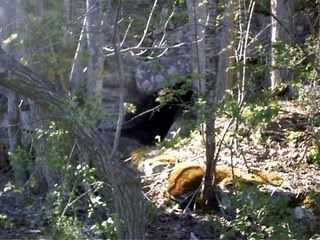 found another cave but it didnt go anywhere.

The rest of the time we just walked along the river and explored for like 2hrs.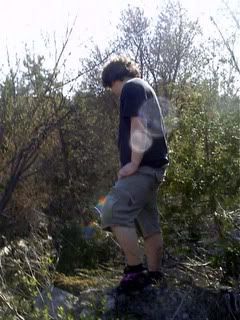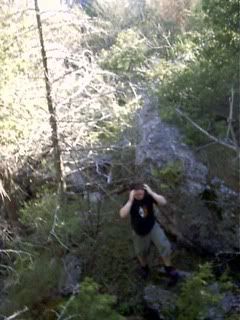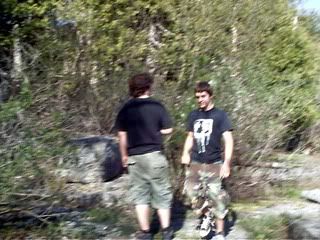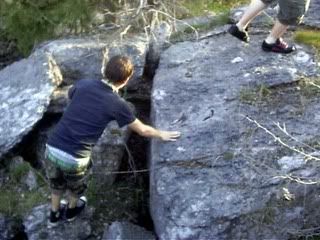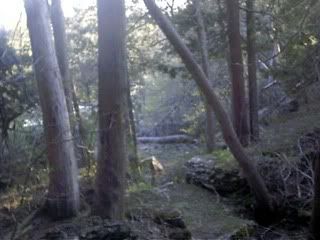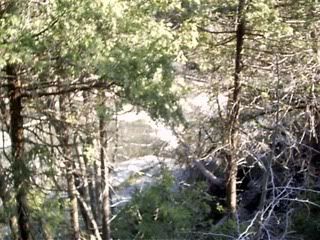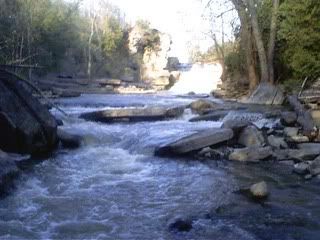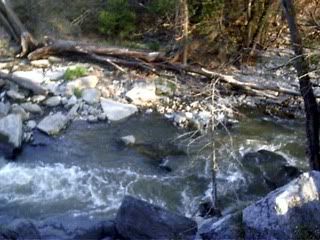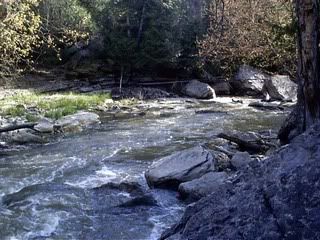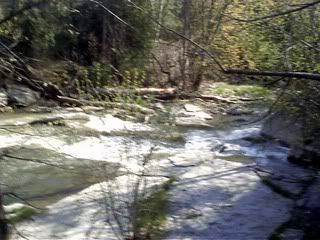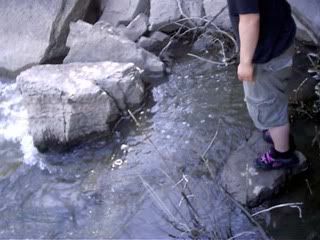 had to skip over rocks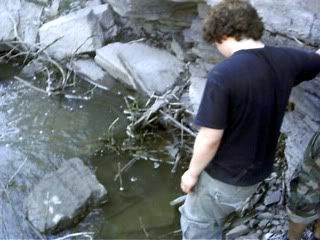 pretty huh?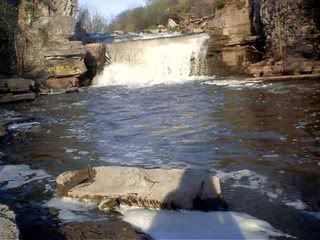 Then i climbed the rocks and found my favorite spot out of the whole hike. I love it there.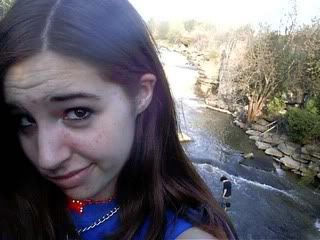 Luke and Mike were wading in the water lol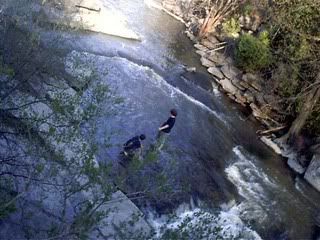 the cliff i was standing on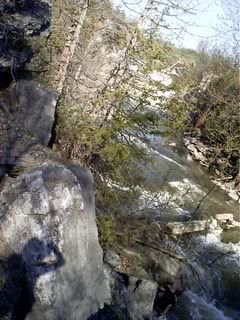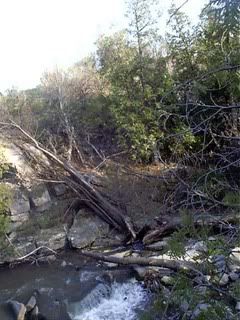 across the river



Then we continued to follow the river.


we found nasty foam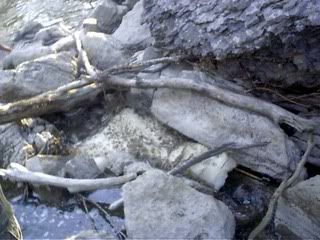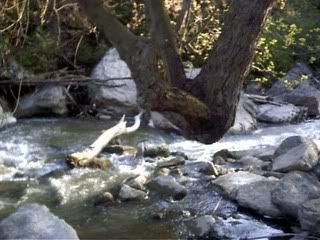 a neat tree


if that water was clean... that'd be the perfect place to swim



annndd eventually we ran out of path to follow so we had to climb a cliff... anddd... ended up Here: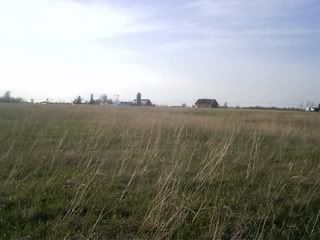 and had to walk very far back to my car.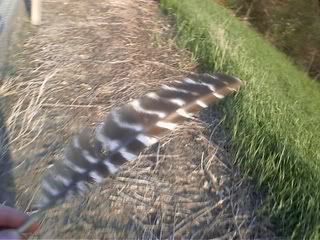 but i did find a pretty owl feather.



The end.
enjoy!